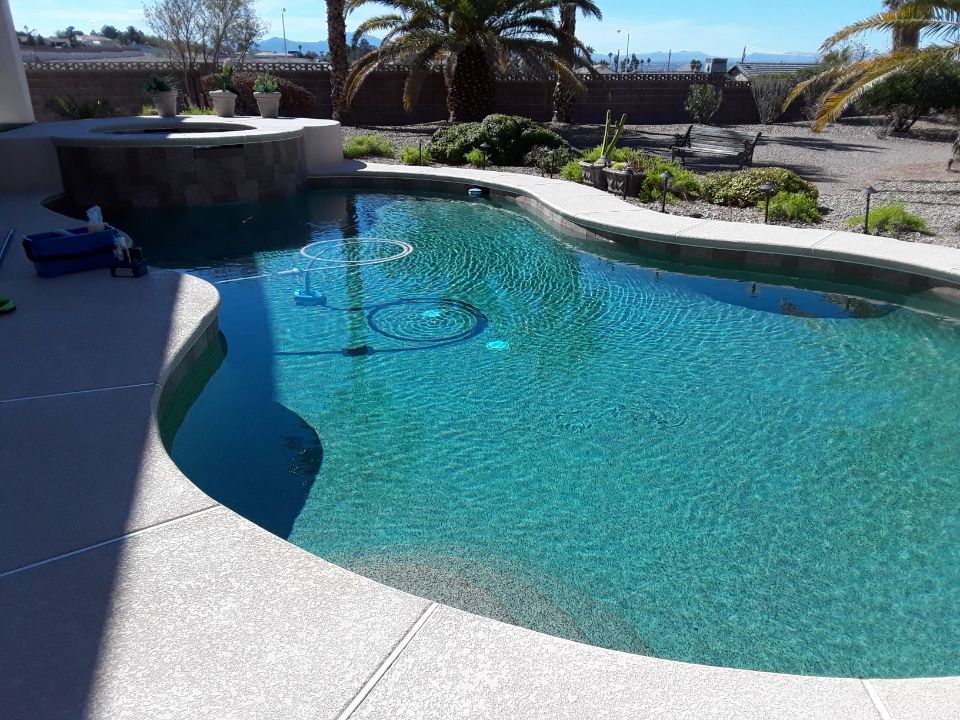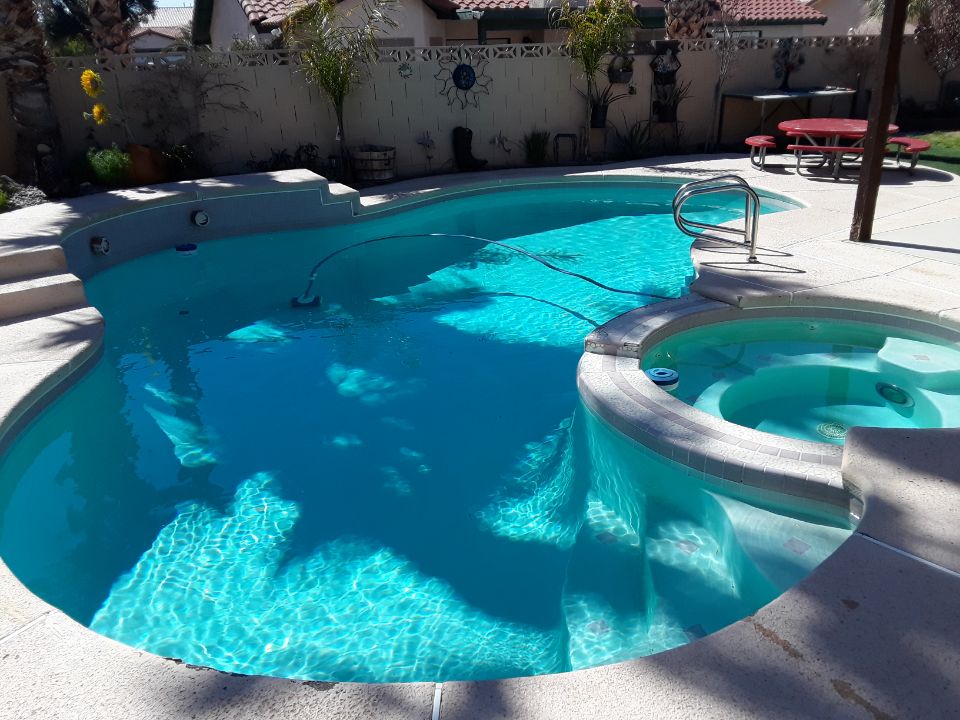 Pool Service weekly in Nevada is a must for algae free mid depth pools as summer temperatures bloom several types of algae.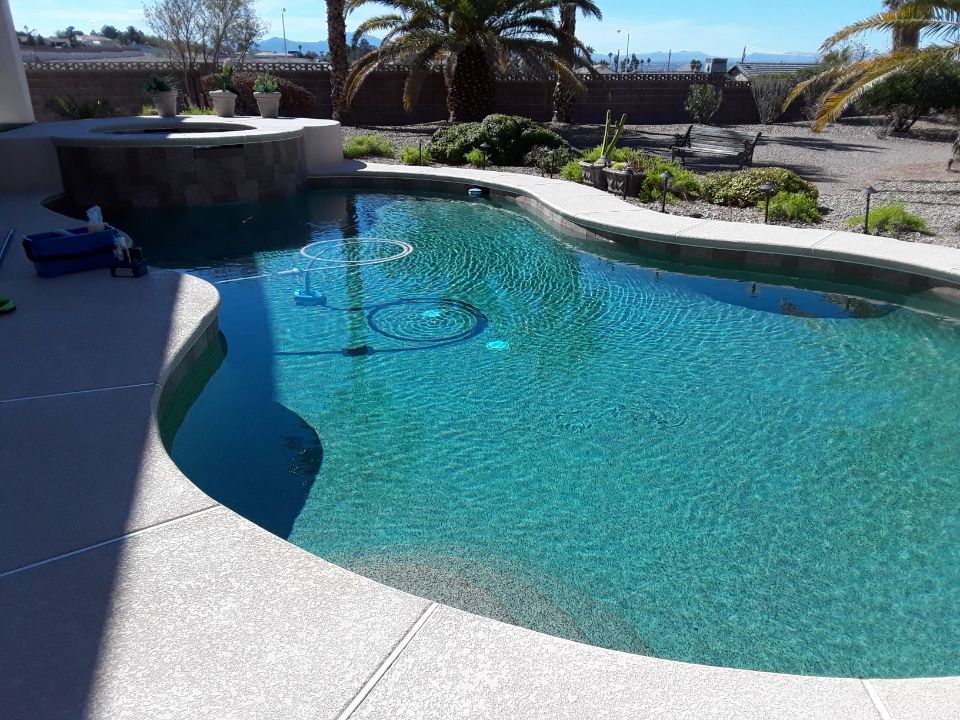 mid depth with spa
sweepers are an excellent provider of vacuum cleaning but alone, cannot handle the algae that summer brings. Keep your pool and filter system safe with a weekly cleaning.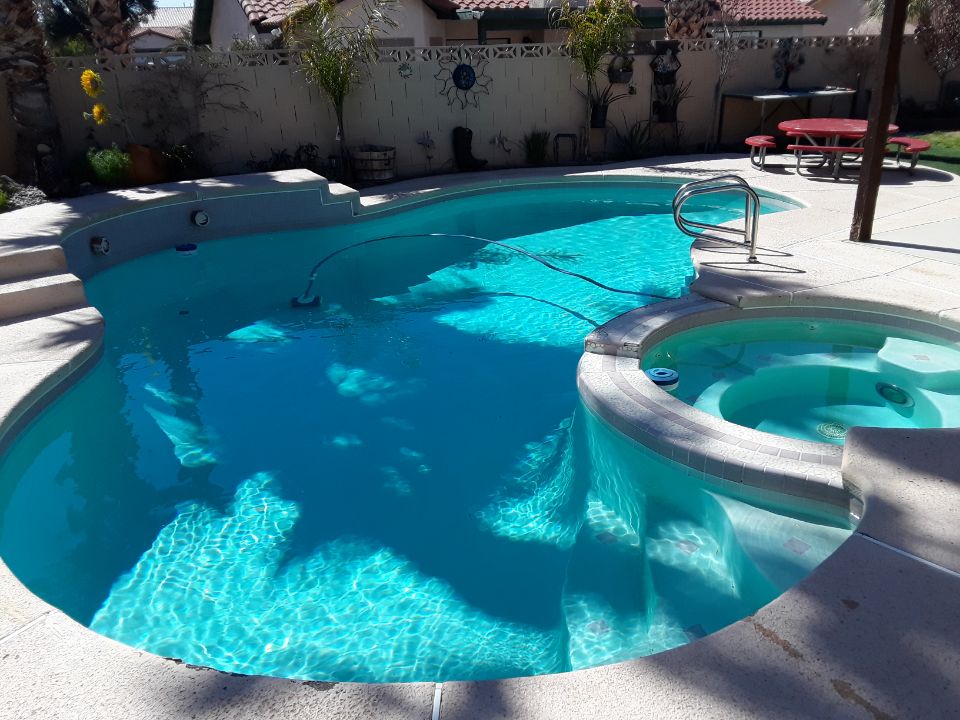 cool and refreshing , inviting cleanliness
a sparkling clean pool and spa welcomes you home!